Date
Location
Tickets
7:30 PM - MON 1/14
MICHAEL-ANN RUSSELL JCC
Buy
World Premiere
The Lost Crown
Directed by Avi Dabach
Israel | 65 minutes | 2019
English and Hebrew with English subtitles
This fascinating documentary reveals the mysterious, stranger-than-fiction story of the theft of the oldest and most important bible in the world — the Aleppo Codex. For seven centuries, the ancient Jewish community of Aleppo, Syria, safeguarded the most complete and authoritative copy of the Hebrew Bible known to exist, a sacred and priceless treasure. When a dangerous riot set the synagogue where it was situated on fire in 1947, the Aleppo Codex was secretly smuggled to Jerusalem for safekeeping. But when it arrived, a third of its pages were shockingly missing. This is the story of the attempt to solve the mystery of the lost pages. Were they burnt in the synagogue fire, as had initially been speculated, or were they stolen? For the first time ever on camera, interviews with The Crown Underground are captured, a group comprised of an independent researcher, a devoted journalist, a best-selling author, and a Mossad agent. They reveal a secret trial that took place in the 1960's that uncovered lost protocols leading to corrupt officials, dealings with antique merchants, and wealthy collectors. Directed by Avi Dabach, the great-grandson of the original gatekeeper of the Aleppo Codex, The Lost Crown is a riveting film about one of the modern era's greatest mysteries, complete with murder, theft, conspiracy, not to mention surprising twists and discoveries.
Director Avi Dabach will be in attendance to introduce the film and participate in an extended conversation with the audience afterward.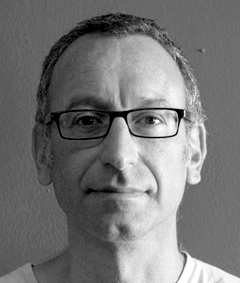 Avi Dabach was born in Jerusalem and graduated with distinction from the Sam Spiegel Film School. He has produced and directed over 20 films and videos.
Director
Avi Dabach
Countries of Production
Israel
Year of Presentation
2019
Language(s)
English and Hebrew with English subtitles
Premiere Status
World Premiere
Runtime
65 minutes
| | |
| --- | --- |
| Principal Cast | Eli Dabach, Michael Magen, Leny Wolfe, Amnon Shamosh |
| Sponsor(s) | Susana & Eduardo Comella |