Date
Location
Tickets
7:30 PM - WED 1/16
MIAMI BEACH JCC
Buy
Southeast US Premiere
Libya: The Last Exodus
Directed by Ruggero Gabbai
Italy | 70 minutes | 2018
Italian and Hebrew with English subtitles
Thirty-six thousand Jews lived in Libya at the end of World War II, today none remain. This is the story of a lost way of life…told by the last who lived it. A tale of war and cultural dislocation, this engrossing film traces the history of Libya's Jews, from Italian colonization through foreign domination and delicate cohabitation with the local Arab population until the forced dispersal of Jews in the face of anti-Jewish violence. This is the story of an ancient community transformed by modern European culture, buffeted by Fascism and Arab nationalism, and ultimately saved through the strength of its Jewish tradition and faith.
Featuring a special presentation of the short film Last Class in Baghdad with director David Langer and producer Henry Green in attendance.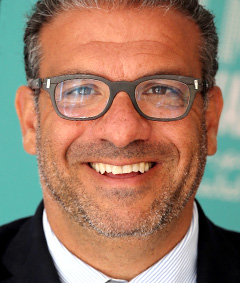 Ruggero Gabbai studied filmmaking at Columbia University. He has worked with acclaimed directors such as Milos Forman, Emir Kusturica, and Martin Scorsese. Libya: The Last Exodus is Ruggero's 16th documentary feature film.
Director
Ruggero Gabbai
Countries of Production
Italy
Year of Presentation
2018
Language(s)
Italian and Hebrew with English subtitles
Premiere Status
Southeast US Premiere
Runtime
70 minutes
| | |
| --- | --- |
| Principal Cast | Roger Abravanel, Walter Arbib, Annamaria Cancellieri, Yarden Gerbi |