Date
Location
Tickets
7:00 PM - WED 1/23
AVENTURA TURNBERRY JEWISH CENTER
Buy
International Premiere
Hidden Face
Directed by Eyal Datz
Israel | 60 minutes | 2018
Hebrew with English subtitles
This deeply moving and engrossing film about Yekusiel Yehudah Halberstam, the founding rebbe of the Sanz-Klausenburg dynasty, focuses on how his heroism during the Holocaust shaped his life, work, and ultimate spiritual victory over the Nazis. The story of Halberstam's life is presented through rare archival footage and interviews with those who knew him and have worked to preserve his legacy. Halberstam became one of the youngest rebbes in Europe, leading thousands of followers in the town of Klausenburg, Romania, before World War II. His wife, eleven children, and most of his followers were murdered by the Nazis while he was incarcerated in several concentration camps. The film tackles head on the difficult and ultimately unanswerable question of how the Rebbe was able to keep his faith in the face of Nazi brutality and was then able to convince others to keep theirs as well. After the war, he rebuilt Jewish communal life in the displaced person's camps of Western Europe, founded a Sanz community in the United States and a Haredi neighborhood in Israel, while remarrying and rebuilding his own family.
Director Eyal Datz will be in attendance to introduce the film and participate in an extended conversation with the audience afterward.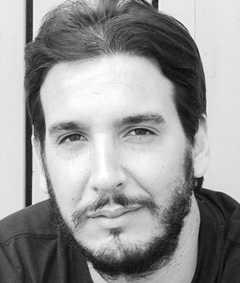 Eyal Datz is a Tel Aviv based journalist, screenwriter, and director. He has worked as a writer and editor in print and broadcast media in Israel for nearly a decade. Hidden Face is Eyal's second documentary feature film.
Director
Eyal Datz
Countries of Production
Israel
Year of Presentation
2018
Language(s)
Hebrew with English subtitles
Premiere Status
International Premiere
Runtime
60 minutes
| | |
| --- | --- |
| Principal Cast | Moshe Reich, Shira Leibowitz Schmidt, Dr. Baruch Schmidt, Moshe Goldstein, Menachem Look |
| Sponsor(s) | Moj & Robert Danial, and Michelle & Robert Diener |
| Award(s) | Nominated for the Israeli Documentary Film Award |