Date
Location
Tickets
10:30 PM - SAT 1/19
Coral Gables Art Cinema
Buy
After Hours Presentation
Eyes Wide Shut
Directed by Stanley Kubrick
USA | 159 minutes | 1999
20 years later, Stanley Kubrick's daring, polarizing, and utterly transcendent last film is still a bracing psychosexual journey, a riveting suspense tale and a career milestone for stars Tom Cruise and Nicole Kidman. Freely adapted from Arthur Schnitzler's novella, Traumnovelle, it is an epic and paranoiac dive into a shadowy underworld where desire and power reign. New York doctor (Cruise) is having marital problems with his art curator wife (Kidman), born mostly of his jealous imagination. After she admits that she once nearly cheated on him, he sets off into the night, plunging ever deeper into a hallucinatory, nocturnal realm controlled by a menacing and secretive cabal. Caught between reality and illusion, jealousy and obsession, he struggles with his inner urges. Stanley Kubrick's extraordinary cinematography accentuates the doctor's phantasmagorical journey from an eminently seedy Greenwich Village to a country mansion where he comes face to face with the masked elites who control his fate.
Lisa Leone, "the Renaissance Lady of Eyes Wide Shut," will be in attendance to provide an extended introduction about her experience working with Stanley Kubrick.
Preceding the screening will be a showcase featuring international short films playing in the Festival's Short Film Competition.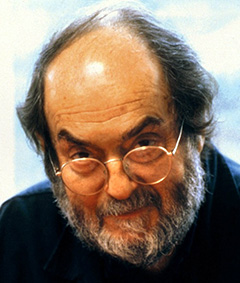 Stanley Kubrick was born in Manhattan to a family of Eastern European Jewish immigrants. Though he produced only thirteen feature films in his 48-year career, he is considered one of the most influential filmmakers of the 20th century.
Director
Stanley Kubrick
Countries of Production
USA
Year of Presentation
1999
Language(s)
Premiere Status
After Hours Presentation
Runtime
159 minutes
| | |
| --- | --- |
| Principal Cast | Tom Cruise, Nicole Kidman, Todd Field, Sydney Pollack, Leelee Sobieski, Alan Cumming, Leon Vitali |