Date
Location
Tickets
3:30 PM - SUN 1/21
O CINEMA MIAMI SHORES @ MTC
Rush Line
Florida Premiere
When the Smoke Clears
Directed by Rebecca Shore
Israel-USA | 90 minutes | 2017
Hebrew with English subtitles
From the creators of Beneath the Helmet (MJFF 2015) and Israel Inside, When the Smoke Clears shares the inspiring accounts of young Israeli soldiers who experience the unthinkable in battle and must contend with life-altering scars. Returning to society, they realize that their experiences and trauma disconnect them from what they once valued, turning their lives upside down. When all seems lost, one young veteran gives them the hope, courage, tools, and community to survive and embrace their identities as heroes, both on and off the battlefield. Banding together as a family of wounded soldiers, they learn they don't have to face their obstacles alone, and that in conquering their pain they might have more to offer than ever before. When the Smoke Clears follows this band of brothers during the darkest times of their lives and proves that growth and healing can come through giving to others, transforming us into heroes in our own lives and in the lives of those around us.
Producers Rafael Shore & Matt Weisbaum will be in attendance to introduce the film and participate in an extended conversation with the audience afterward.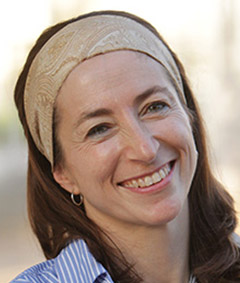 Rebecca Shore served as a writer for the acclaimed PBS-featured documentary Israel Inside: How a Small Nation Makes a Big Difference, producer and writer of Beneath the Helmet (MJFF 2015), director and producer of Mekonen: the Journey of an African Jew (MJFF 2017), and writer of Hummus! The Movie (MJFF 2017).
Director
Rebecca Shore
Countries of Production
Israel-USA
Year of Presentation
2017
Language(s)
Hebrew with English subtitles
Premiere Status
Florida Premiere
Runtime
90 minutes
| | |
| --- | --- |
| Principal Cast | Gil Gonenyan, Ofer Chai Meir, Elad Horowitz |
| Sponsor(s) | Sponsored by Evelyn & Dr. Shmuel Katz |