Date
Location
Tickets
7:00 PM - THU 1/18
MIAMI BEACH CINEMATHEQUE
Rush Line
Florida Premiere
Filmworker
Directed by Tony Zierra
USA | 94 minutes | 2017
It's a rare person who would give up fame and fortune to toil in anonymity for someone else's creative vision. Yet, that's exactly what Leon Vitali did after his acclaimed performance as Lord Bullingdon in Stanley Kubrick's Barry Lyndon. The young actor surrendered his thriving career to become Kubrick's loyal right-hand man. What compelled him to make such an unusual, self-sacrificing choice? Filmworker explores the bittersweet consequences of Leon's life-changing decision and the fierce exhilaration of working closely with one of the most brilliant, yet demanding, artists in cinema history. For more than two decades, Leon played a crucial role helping Kubrick make and maintain his legendary body of work. With a treasure trove of rare footage and stories recalled by Leon as well as Ryan O'Neal, Matthew Modine, R. Lee Ermey, Danny Lloyd, among other past collaborators, Filmworker provides a fascinating firsthand account of the complex relationship that facilitated the creation, and made possible the preservation, of some of Kubrick's most legendary work.
Featuring an extended conversation with film subject Leon Vitali and Miami New Times/IndieEthos film critic Hans Morgenstern.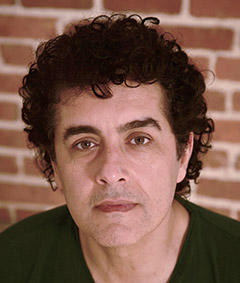 Tony Zierra is an American director and producer. Besides Filmworker, he has directed three feature films, including My Big Break, which won the Best Documentary Award at the Boston Film Festival.
Director
Tony Zierra
Countries of Production
USA
Year of Presentation
2017
Language(s)
Premiere Status
Florida Premiere
Runtime
94 minutes
| | |
| --- | --- |
| Principal Cast | Leon Vitali, Ryan O'Neal, Matthew Modine, R. Lee Ermey, Danny Lloyd |
| Award(s) | Nominated for The Golden Eye Award at the Cannes Film Festival |