Date
Location
Tickets
11:15 PM - SAT 1/13
CORAL GABLES ART CINEMA
Rush Line
Special Anniversary Presentation
Fantastic Planet
Directed by René Laloux
France-Czech Republic | 72 minutes | 1973
French with English subtitles
Nothing else has ever looked or felt like director René Laloux and Polish Jewish writer/illustrator Roland Topor's animated marvel Fantastic Planet, a politically-minded and visually inventive work of science fiction that 45 years later astonishingly still reflects the horrors of the Holocaust, dictatorship, and conformity. The film is set on a distant planet called Ygam, where enslaved humans (Oms) are the playthings of giant blue native inhabitants (Draags). After Terr, kept as a pet since infancy, escapes from his gigantic child captor, he is swept up by a band of radical fellow Oms who are resisting the Draags' oppression and violence. With its eerie, coolly surreal cutout animation and wondrous creatures and landscapes, this Cannes-awarded 1973 classic is a enduringly compelling statement against conformism and violence.
Co-presented with the Coral Gables Art Cinema as part of the After Hours program, an ongoing weekly late-night film series.
This special event will feature a live score performance by Mystvries from the Bribery Corporation and a newly restored presentation of the film in 4K DCP.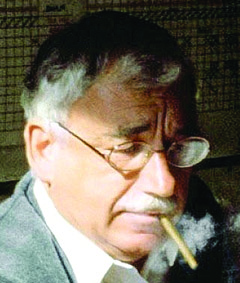 René Laloux was a French animator and film director. His most frequent collaborator, Roland Topor, was a Polish Jewish writer/illustrator, with whom Laloux made Les Temps Morts (1964), Les Escargots (1965), and their most famous work, Fantastic Planet.
| | |
| --- | --- |
| Foreign Title | La Planète Sauvage |
| Director | René Laloux |
| Countries of Production | France-Czech Republic |
| Year of Presentation | 1973 |
| Language(s) | French with English subtitles |
| Premiere Status | Special Anniversary Presentation |
| Runtime | 72 minutes |
| | |
| --- | --- |
| Principal Cast | Jennifer Drake, Eric Baugin, Jean Topart, Jean Valmont |
| Award(s) | Winner of the Special Award at the Cannes Film Festival |