Date
Location
Tickets
8:00 PM - SAT 1/13
O CINEMA MIAMI SHORES @ MTC
Rush Line
7:30 PM - SUN 1/14
TEMPLE BETH AM
Buy
7:00 PM - WED 1/17
AVENTURA TURNBERRY JEWISH CENTER
Rush Line
Florida Premiere
Ben-Gurion, Epilogue
Directed by Yariv Mozer
Israel | 70 minutes | 2017
Hebrew with English subtitles
Winner of Israel's Ophir Award for Best Documentary, Ben-Gurion, Epilogue is an invaluable historical document and cinematic treasure compiled from six hours of newly discovered conversations with Israel's founding father, one of the most important statesmen of the 20th century. This fascinating documentary looks beyond "the iconic tufts of hair" to reveal a rare, intimate glimpse at what went on inside Ben-Gurion's heart and mind. In never-before-seen footage, the then-82-year-old former prime minister in his final years after leaving office, is interviewed at his secluded desert home over the course of several days in 1968. In an introspective mood, Ben-Gurion reflects on the loss of his wife, his personal health and political legacy, and his hopes for Middle East peace. Languishing for decades, the reels of silent footage were inadvertently uncovered in the Steven Spielberg Jewish Film Archive in Jerusalem, with the corresponding soundtrack later found in the Ben-Gurion Archives in the Negev. The restored interview is interwoven with newsreels and other archival materials, including images of the unassuming elder statesman's charmingly simple kibbutz life as he takes daily strolls and labors in the farmlands. Offering hindsight on the Zionist enterprise, Ben-Gurion, Epilogue is a work of undeniable historical significance with prophetic implications for Israel's future.
Featuring the attendance of Alon Ben-Gurion, grandson of David Ben-Gurion, who will introduce the film and participate in an extended conversation with the audience afterward.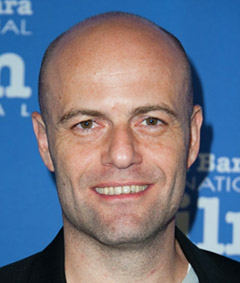 Yariv Mozer is a film director, producer, and screenwriter based in Israel. He has directed documentary and feature films, among them are My First War (2008), The Invisible Men (2012), and Snails in the Rain (2013), which have won international recognition and top prizes.
Director
Yariv Mozer
Countries of Production
Israel
Year of Presentation
2017
Language(s)
Hebrew with English subtitles
Premiere Status
Florida Premiere
Runtime
70 minutes
| | |
| --- | --- |
| Principal Cast | David Ben-Gurion |
| Sponsor(s) | Dea & Gary Birnberg, Barbara Black & Robert Goldfarb, Jodi & Frank Hessel, and Lisa & David Pulver |
| Award(s) | Winner of Israel's Ophir Award for Best Documentary |