Date
Location
Tickets
6:00 PM - MON 1/15
O CINEMA MIAMI SHORES @ MTC
Rush Line
World Premiere
A Call to Remember
Directed by Ken Winikur
USA | minutes | 2018
A Call to Remember is a remarkable life-affirming story that reflects the extensive collaboration between director Ken Winikur, Miami Holocaust survivor David Schaecter, and world-renowned Holocaust scholar Michael Berenbaum, who also produced the film. Born in a small village in Czechoslovakia, David Schaecter was a young boy when the Nazis rose to power in Germany and is the only member of his family to survive the Holocaust. In this revealing documentary, David takes us on a journey — from his bucolic childhood when his family grew grapes for winemaking, to the struggle for survival he and his brother Jakob faced in Auschwitz, and finally, to David's dramatic escape as the Allies invaded. As David pieced his life back together following the war, he was determined to remember those who were lost and became a founding member of the Holocaust Memorial Miami Beach. Through David's story, we learn about the cruelty of intolerance and the power of the human spirit. A Call to Remember is a forceful condemnation of bigotry and a reminder that our shared democratic ideals of equality and understanding are essential for all.
Featuring an extended conversation with film subject David Schaecter, producer Dennis Scholl, producer Michael Berenbaum, and director Ken Winikur.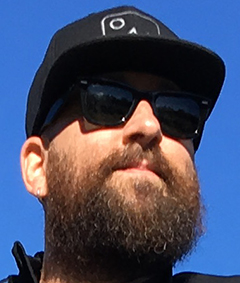 Ken Winikur is a documentary filmmaker who has made extensive work exploring Jewish stories. He has created projects for the History Channel, the Holocaust Memorial Miami Beach, the Illinois Holocaust Museum and Education Center, and others.
Director
Ken Winikur
Countries of Production
USA
Year of Presentation
2018
Language(s)
Premiere Status
World Premiere
Runtime
minutes
| | |
| --- | --- |
| Principal Cast | David Schaecter |