Time
Location
Tickets
11:45 PM - SAT 1/21
CORAL GABLES ART CINEMA
Buy
Special Tribute
Young Frankenstein
Directed by Mel Brooks
US | 105 minutes | 1974
In this spoof of Mary Shelley's gothic tale, the grandson of Victor Frankenstein, a neurosurgeon, has spent his life living down the legend of his grandfather, even changing the pronunciation of his name. When he discovers his grandfather's diary, he begins to feel differently, and returns to the family castle to satisfy his curiosity by replicating his ancestor's experiments. In the process, he creates one very unique monster.Young Frankenstein brings together Mel Brooks' inimitable style with a cast of comedy legends, including the late Gene Wilder as Federick Fronkensteen, Marty Feldman as shifty humpback Igor, Teri Garr as the hay-rolling lab assistant Inga, Madeleine Kahn as Dr. Frankenstein's high-strung fiancée Elizabeth, Peter Boyle as the kind-hearted monster, an uncredited Gene Hackman as the blind man who befriends him, and Cloris Leachman as Frau Blücher!
This special tribute is co-presented with the Coral Gables Art Cinema as part of the After Hours program, an ongoing weekly late night film series.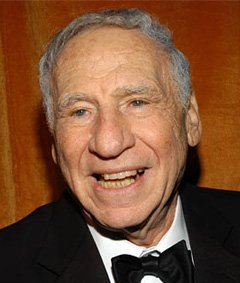 Mel Brooks is a director, producer, writer, and actor, who is in an elite group as one of the few entertainers to earn all four major entertainment prizes–a Tony, an Emmy, a Grammy, and an Oscar.
Director
Mel Brooks
Countries of Production
US
Year of Presentation
1974
Language(s)
Premiere Status
Special Tribute
Runtime
105 minutes
| | |
| --- | --- |
| Principal Cast | Gene Wilder, Peter Boyle, Marty Feldman, Madeline Kahn, Cloris Leachman |