Florida Premiere
Brundibar
Directed by Douglas Wolfsperger
Germany-Czech Republic | 85 minutes | 2014
German with English subtitles
Czech composer Hans Krasa perfected his 1938 opera Brundibar while interned at Theresienstadt, a so-called model concentration camp sanitized by the Nazis to deceive the Red Cross inspectors and the outside world about the hideous conditions at the death camps. Footage from the opera showing faces of seemingly happy, singing children was featured in the Nazi propaganda film The Fuhrer Gives the Jews a City. Soon after they performed, these same children were dispatched to Auschwitz and gassed, a fate shared by the composer. This horrific legacy is the context for Douglas Wolfsperger's documentary Brundibar, which follows the development of a recent production of the opera by the Berlin Schaubühne Theater. The cast members, a group of troubled youth, travel to Theresienstadt accompanied by an inspiring 85-year-old Holocaust survivor, Greta Klingsberg, who, when she was 13 and a prisoner there, played the lead role in the opera before being deported to Auschwitz. For its youthful participants, the Berlin production is both an illuminating journey back in time and a chance to experience the transformative power of art.
Featuring a special live performance by the Second Avenue Jewish Chorale.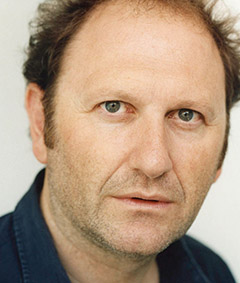 Douglas Wolfsperger is an active writer and director for German television networks SWF and WDR. He has been the recipient of the Best Documentary Awards at the Chicago International Film Festival and the Ernst Lubitsch Award.
| | |
| --- | --- |
| Foreign Title | Wiedersehen Mit Brundibar |
| Director | Douglas Wolfsperger |
| Countries of Production | Germany-Czech Republic |
| Year of Presentation | 2014 |
| Language(s) | German with English subtitles |
| Premiere Status | Florida Premiere |
| Runtime | 85 minutes |
| | |
| --- | --- |
| Principal Cast | Greta Klingsberg, Annika Westphal |