75th Anniversary Presentation
Mamele
Directed by Joseph Green & Konrad Tom
Poland | 103 minutes | 1938
Yiddish with English subtitles
The 'Queen of the Yiddish musical,' Molly Picon, returns to the big screen in a beautifully restored version of Joseph Green's 1935 classic. Celebrating its 75th anniversary with this remastered print, Mamele is a misty-eyed trip down memory lane for lovers of Jewish cinema and the grand musicals of the 'Golden Age.' Set in Lodz in pre-World War II Poland, the inimitable Molly Picon plays dutiful daughter Mamele, who is keeping her family together after the death of their mother. Like Jane Austen's Emma, she plays matchmaker for everyone else—but will Mamele eventually find love with the handsome violinist across the courtyard? Incorporating Picon's time-honored showstopper "Abi Gezunt," Mamele is the ultimate in feel-good fun.
Featuring a special live performance of Yiddish folk songs by the Second Avenue Jewish Chorale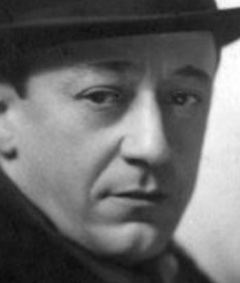 Joseph Green was an actor in Yiddish theater and one of the few directors of Yiddish language films, including Yiddle with His Fiddle (1936) and A Letter to Mother (1938). Konrad Tom was a Polish Jewish actor, writer, singer, and director who wrote song lyrics in Polish and in Yidish for stage, film, and cabaret.
Director
Joseph Green & Konrad Tom
Countries of Production
Poland
Year of Presentation
1938
Language(s)
Yiddish with English subtitles
Premiere Status
75th Anniversary Presentation
Runtime
103 minutes
| | |
| --- | --- |
| Principal Cast | Molly Picon, Edmund Zayenda, Gertrude Bulman, Max Bozyk |